Concerns with Data Privacy: Why Going Paperless Can Be the Safer Option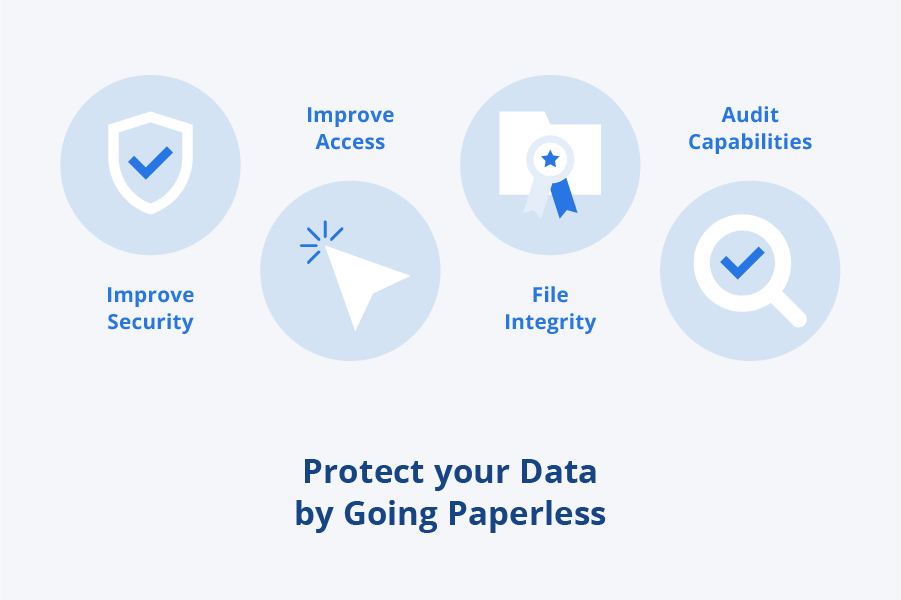 Finding the right strategies for managing data privacy and security is an ongoing challenge for many organizations. In fact Forbes recently reported that data privacy would be the most important issue faced by organizations in the next decade. Although the process of storing information electronically is now routine, the worry of a potential online confidentiality breach can cause hesitancy in moving forward with this option. Often overlooked by organizations with these concerns however, are the greater risks to privacy, security and even day-to-day operations that can result from storing key business data in paper format.
---
Risks of Storing Information in Paper Format
By storing information in paper format only, you can be exposed to unnecessary risks due to:
Lack of recovery: Paper files destroyed in a fire, flood, or other disaster are unrecoverable.
Unrestricted Access: It is often difficult to restrict physical access on a per document basis. Employees may be able to look at any document in a particular file once they obtain access, for example.
Filing Errors: As paper documents tend to be moved around several places before they are filed, they can easily be misfiled and/or permanently lost.
Inaccessibility: Paper files cannot be accessed remotely, which can be problematic due to unforeseen circumstances (i.e. a pandemic) or as an increasing number of organizations move to a hybrid work from home model.
5 Key Benefits of Storing Business Information Electronically
Your data is an important driver of your business and should be protected. Electronic data storage has many advantages that can give you an advanced level of data security and privacy over paper storage, as well as a more efficient method of information management:
Enhanced Loss Prevention:
Electronic files can be backed-up, enabling you to recover or retrieve accidently deleted and misplaced files.

If you choose to use Cloud storage to back-up, every time you make changes to a file saved in the Cloud, it can automatically sync and update across multiple devices.
Improved Security Measures:
Storing information electronically gives you the ability to password-protect files on a per document basis, thereby limiting unauthorized access.

Not only can you encrypt files stored on Cloud severs, but most Cloud service providers also offer encryption of your data while it is in transit (as it moves between the user and the Cloud service).
Added Accountability with a Clear Audit Trail:
Files saved electronically are time stamped and can provide you with details on who has accessed and/or made changes to a particular file. This level of accountability helps you uncover unauthorized system access and limits data tampering.

With a clear audit trail, you can gain access to older versions of existing files as well.
Minimized Contact with Critical Information:
Storing your business data electronically makes it easy for your employees to immediately upload and share vital information, helping to reduce privacy concerns and the potential for errors.
Increased Accessibility:
Data stored electronically in a Cloud environment can be safely accessed with the right passwords, at anytime from any device with an Internet connection.

Employees can also remotely access electronic files on an in-house server, given the appropriate permissions.
How Octacom Delivers Safe Document and Data Management Solutions
Octacom can provide you with a customized electronic document storage solution while effectively managing your data privacy and security due to our: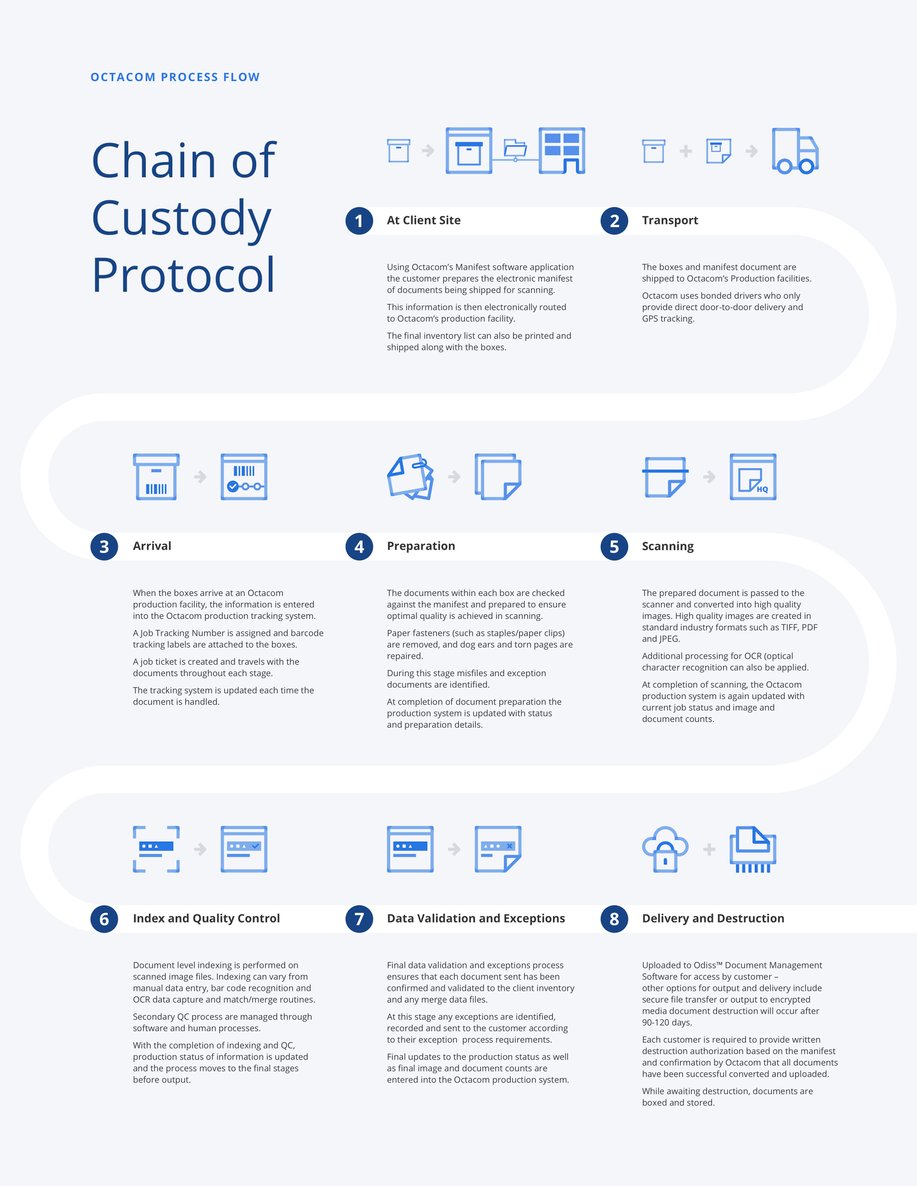 Interested in learning more about moving to paperless storage? Read the blog, "Unlock the Power of Your Data Through Digital Transformation"
---
Octacom is a SOC 2, Type II Audited enterprise software and services company focused on document and data automation solutions, including automated data capture. Founded in 1976, Octacom specializes in accounts payable automation and automated invoice processing, among other digital / automated business process outsourcing services.

If your organization is looking to learn more about our solutions and services, please contact us and we would be glad to help.