Why System Integration is Critical to Fully Realize the Benefits of AP Automation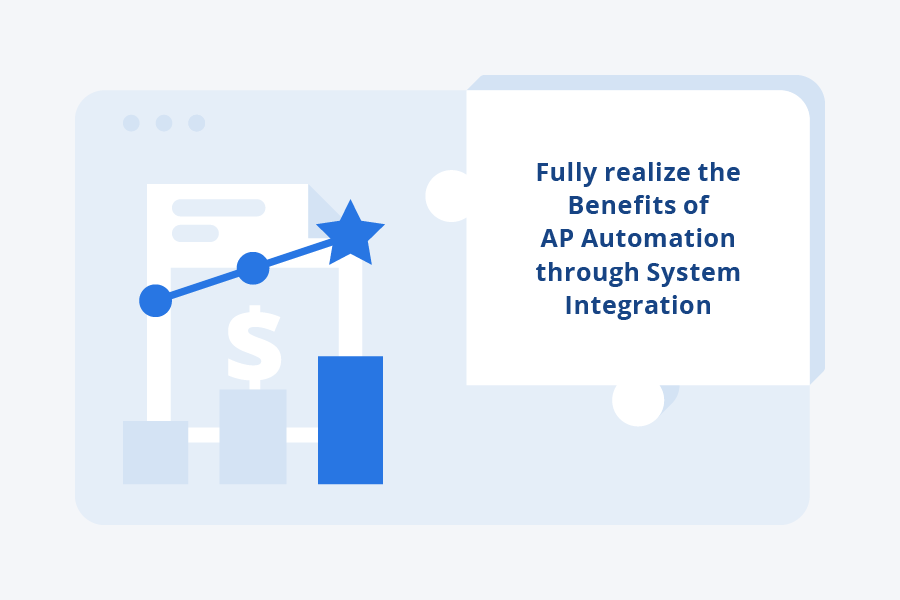 Processes that are typically poised to benefit from the introduction of automation include manual, repetitive, high-volume tasks. As invoice processing generally fits this description, the Accounts Payable department is often an early adapter of automation within an organization.
An Accounts Payable automation solution typically includes the following key steps: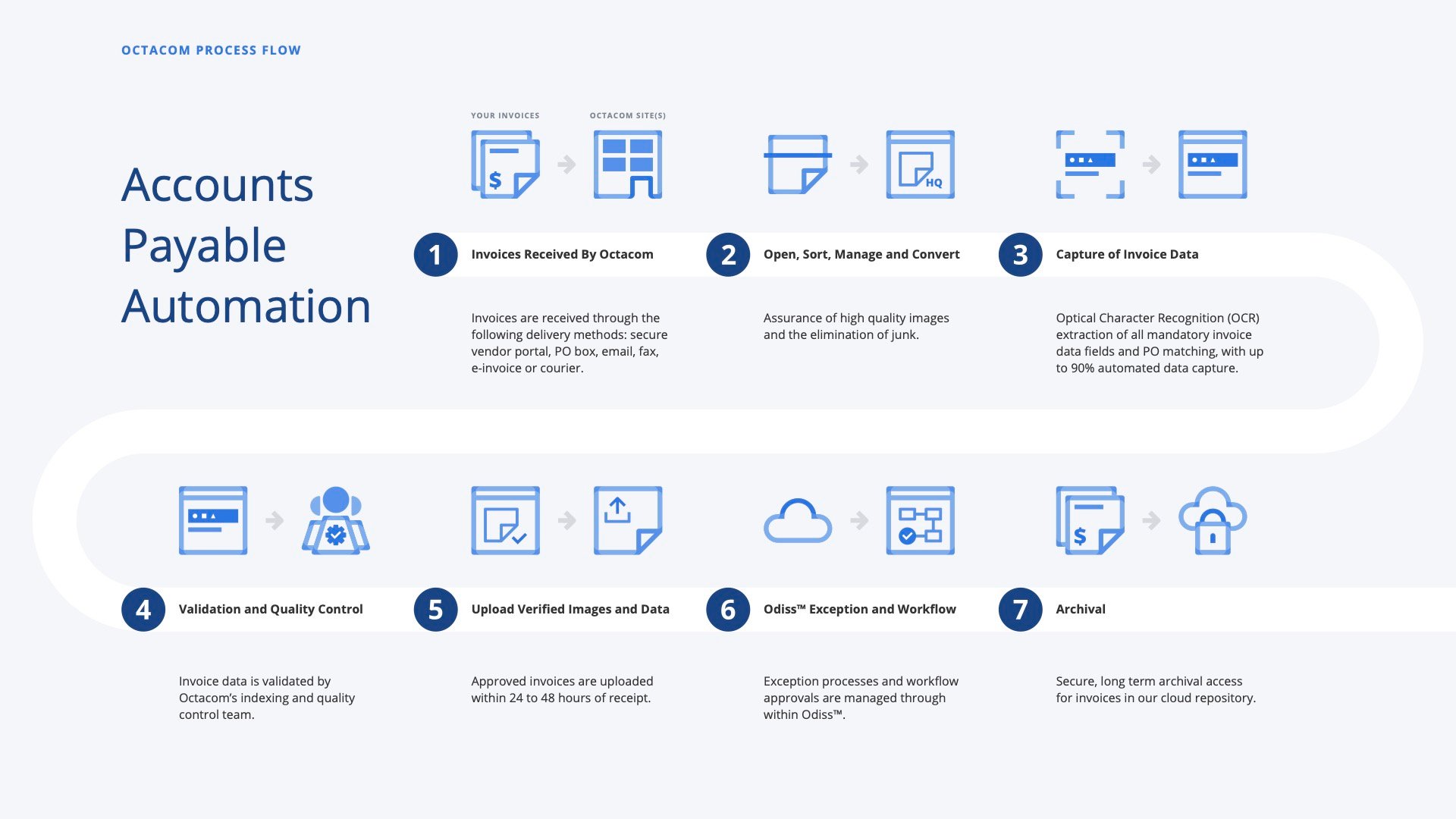 While introducing automated handling of exceptions / invoice data capture and centralizing invoice receipt can improve invoice processing by outsourcing and automating manual time-consuming tasks, the true power of the solution is realized when there is end-to-end system integration.
Whether one, two or more ERPs are in use, there are two key benefits obtained through integration:

Access to Master Data
When Octacom is able to extract master data from existing ERP system(s), high-value validations can be performed. Depending on the depth of master data available, Octacom can match the data captured from the invoices themselves to the correct Vendor, PO # / line, Company Code, etc. This allows for issues to be easily identified – for example, if a supplier invoices against a PO # that has already been closed, the invoice would automatically get flagged as Invalid PO. Or a vendor who is enabled for direct invoice submission through a supplier portal can be automatically rejected by the system and notified of the correct process to submit an invoice. The types of validations to be performed and the method of handling any data exceptions that arise are entirely configurable.
There are other creative ways in which master data exchanges can be leveraged to add value beyond validations. For example, master data can sometimes include payment details. This allows Octacom to display payment information to users within the Invoice Archive for added transparency.

Ability to Leverage Straight Through Processing
Based on our experience processing millions of invoices for our clients, the vast majority of invoices will be processed without issue – these are "good" invoices that are ready to be submitted for approval / payment without any underlying data concerns. By leveraging integration between Octacom and one or multiple ERP systems, Octacom can facilitate straight through processing where invoice records are created on an automated basis within the ERP system. The efficiencies, transparency and accuracy gained by removing the need to manually enter invoice data into an ERP system can be quite substantial.
Octacom's Accounts Payable solutions are ERP agnostic. Whether integration can be achieved in real time via API or through flat file data exchanges for clients using legacy ERP systems, there are often material benefits to be obtained by implementing an end-to-end touch-less solution. Learn more about the power of system integration: click here.
---
Octacom is a SOC 2, Type II Audited enterprise software and services company focused on document and data automation solutions, including automated data capture. Founded in 1976, Octacom specializes in accounts payable automation and automated invoice processing, among other digital / automated business process outsourcing services.

If your organization is looking to learn more about our solutions and services, please contact us and we would be glad to help.